The best way to enjoy a lazy weekend is to wake up late, have a cup of Green tea or any other drink that fuels and read newspaper till it is past the breakfast time. Then prepare a hearty salad for brunch cum lunch with a smoothie/cooler to guzzle it down and enjoy the whole experience with a book currently hooked to. Of course you don't get this privilege every week- last saturday was exactly the way I mentioned - Hubby dearest was out of town, daughter was busy with her friends after a quick breakfast of bread and eggs and my sweetest son was unusally happy playing on his own with his cars and stuff ! I made this salad with Pearl Millet & enjoyed it with Pineapple compote. The Recipe courtesy is Roger Mooking who enthralls with his jazzy cooking on TLC. He had made a Quinoa Salad With the Compote. A few changes to the recipe were made to accommodate the items in my pantry, but the salad truly rocked. The burst of flavours made sure this salad makes an appearance in my hearth regularly !
Pearl Millet/Cattail Millet/Bajra/கம்பு is a very nutritive and gluten-free grain that packs quite a punch as it is fully loaded with essential minerals & vitamins.
Not only is the grain easily digestible but also it supports weight-loss in the sense that having it activates the I AM FULL button in the brain, thereby reducing hunger pangs.
Also it looks so much like Quinoa the wonder grain (pseudo cereal rather)!
The packet of the bajra in the super market actually made me squeal in delight that finally I found Quinoa, but it was not to be ! I googled to find if quinoa was indeed bajra in disguise but could not find any satisfactory result ! But I am quite happy with this millet as it was really filling and can be cooked like the rice with adequate water. Upon cooking, the millet rose in volume to
almost 3 times the original quantity. The millet also tastes good as porridge (konjee/kanjee). So here goes the recipe !
To make Salad:
Pearl Millet - 1 cup ,Water - as required
Cucumber - 1 (small cubes)
Onion - 1 (medium - finely chopped) - can also use scallions
Coriander Leaves - a fistful (finely chopped)
Mint - a few leaves (chopped)
Lemon - 1 (zest of half a lemon and the juice of a whole lemon) - to taste
Olive Oil - 1 to 2 tsp
Salt N Pepper - to taste
To make the Pineapple Compote:
Pineapple - 1 cup (chopped to small pieces)
Butter - 1 tbsp
Sugar - 1 tbsp - to taste
Salt - to taste - did not add it - used salted butter
Ginger - a small piece (peeled n grated)
Cinnamon Powder - 1 tsp
HOW:-
Wash the millet well and pressure cook with adequate water. I liked the millets with a little bite to it, you can make them a little mushy if you want.
In a bowl add all the ingredients for the salad and season it with salt and pepper.Gently toss the mix so that the ingredients blend.
I put the bowl in fridge for a while and in the meantime made the compote ready !
Compote is French for mixture and is basically a dessert made of whole pieces of fruit in sugar syrup. While the mix stews for some time over low heat, it is spiced with ground almonds/vanilla essence/candied nuts/cloves (SOURCE:WIKI)
For the Pineapple Compote:
Melt the butter in a pan over medium heat. Add the sugar and as it starts to blend with add the chopped pineapple and season it with salt. Saute the mixture over
low/ medium heat for 5 minutes. Add the ginger and stir, and take it off flame.
The salad is ready to be eaten just like that and the compote can be savored a little later or enjoy the rush of flavours by mixing the salad with the compote !
Linking this salad to Aipi's Bookmarked Recipes: Tuesdays event announcement by Priya & kankana's Hearth N Soul Blog Hop # 44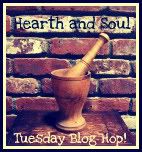 Also to kurinji's
HRH-Healthy Summer